Great Adventures in the Miss-Lou
We're a tour company dedicated to providing high-quality diverse, fun, and challenging experiences and
adventures.

Great Adventures in the Miss-Lou is operated by Miss-Lou Tours Inc. and is affiliated with Redneck Adventures.

We can customize your adventure to give you the best and most rewarding experience.

Most tours include knowledgeable local guides and speakers. Tours/experiences may be combined in a multi-day visit.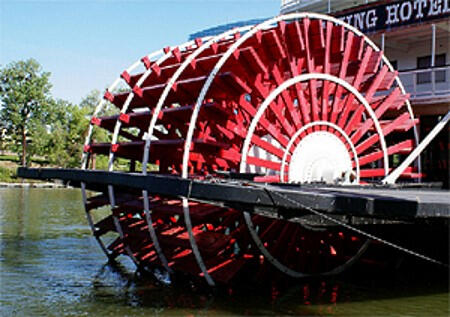 ---
Testimonials
As Director of the Delta Music Museum in Ferriday, LA, I have been fortunate to know Jimmy Allgood with Miss-Lou Tours and Redneck Tours. He brings us visitors from far and near to visit us. He never rushes them to complete their tour. He has treated them like family -- instead of guests or tourists -- which I feel sure they love. The visitors he brings us are always in a happy and fun mood when they travel with his tour operation. I highly recommend the Miss Lou Adventure Tours and the Redneck Tours. The museum in Ferriday highlights multiple musicians from our local area as well as musicians with ties to Louisiana that are known worldwide. The music from the video we share always transports them to a happier times. The Delta Music Museum always provides a trip down memory lane as well as educates the locals that our little museum is a crown jewel in Concordia Parish.
Redneck Adventures / Miss-Lou Tours has been a partner of the Coastal Conservation Association of Louisiana for at least 15 years and has helped us raise hundreds of thousands of dollars for marine conservation. We have sent in excess of 500 people over the years to their events and our members consider Jim and the crew from Miss-Lou Tours a part of our family.

Many of their guests ask to return year after year and we do not hesitate to send them that way. We truly enjoy being part of the Redneck Adventures / Miss-Lou Tours family and plan to be for a long, long time.

~ Rad Trascher, Director of Development CCA Louisiana